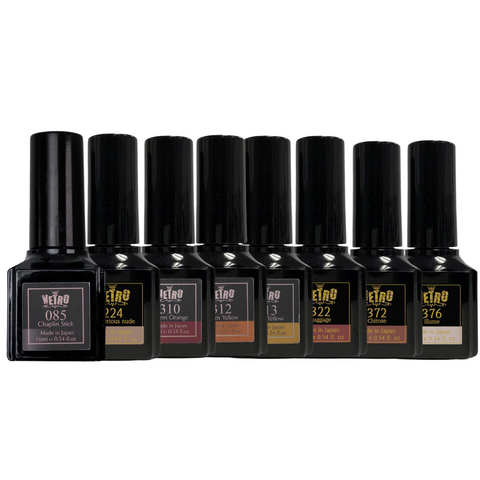 Black Line Skin Tone Bundle by @Vivxue
Vivian Xue Rahey aka @Vivxue's go-to skin tones in Black Line gel polish. These are her favourite colours for Character and Portrait painting!
B085, B224, B310, B312, B313, B322, B372, B376.
*All of @VIVXUE skin bundle colours are available in No.19 and Black Line.