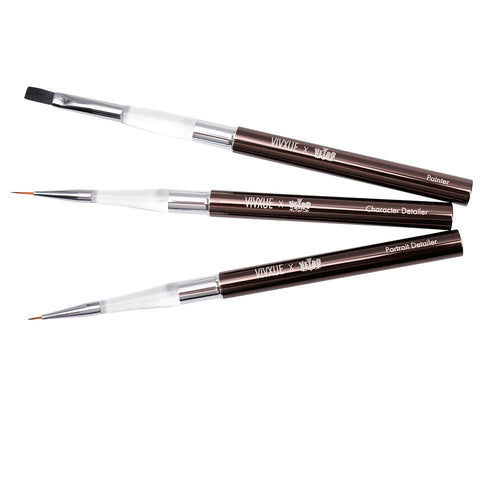 VIVXUE BRUSH BUNDLE
Introducing our New Art Brushes with master free hand painter @VIVXUE!

-Original bristles perfected with @VIVXUE
-Three essential types to choose from for your art style and preferences.
-Handmade in Japan with the finest quality materials. (Handle: Metal, Bristles: Nylon) 
The bundle includes all three brushes.
Portrait Detailer Brush is the perfect tool for accurately painting precise details. With its tiny brush head, you can confidently add intricate details to your artwork.
The Character Detailer brush has longer bristles than the Portrait Detailer, which helps achieve smooth gliding and a sharp cut for fine detailing.
The painter brush is a flat brush perfect for colour applications, scenery, and background paintings.