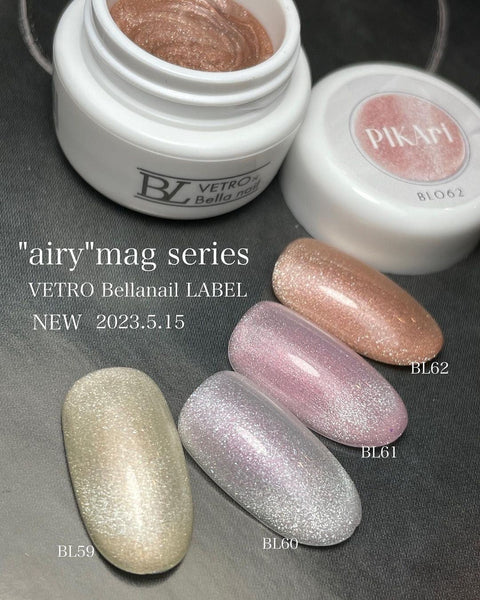 [BL059] Fuwari [Bella Nail Label]
Bella Nail Label
Angelic magnet gels, The airy Mag series.
The white magnet creates a soft and cute look, and the colour never turns too dark.
You can wear it as is or layered with sheer colours, like the new "Reflect" series colours. With the light texture, the magnet particles move effortlessly.
Dusty yellow gold magnet gel.
Type: Magnet
Hue: Yellow
Item Code: BL059
Made in Japan. 3ml/0.1oz. LED 20-40 sec; UV 60 sec.