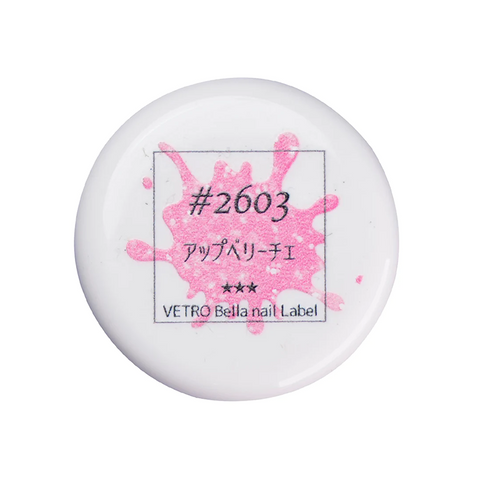 [BL2603] Appverryche [Bella Nail Label]
VETRO "Bella nail Label"  -Droppuru-
A fruity, juicy color reminiscent of apples and berries. Two different textures of glitter look like it is sprinkled with sugar.
Collaboration series with "111NAIL" yuka.
A colorful and plump texture like jelly drops!
This high-viscosity gel lets you create 3D art with ease or can be used as a regular color and glitter gel.
Type: Sheer, Glitter
Made in Japan. 3ml/0.1oz. LED 20-40 sec; UV 60 sec.
HEMA free, Vegan.